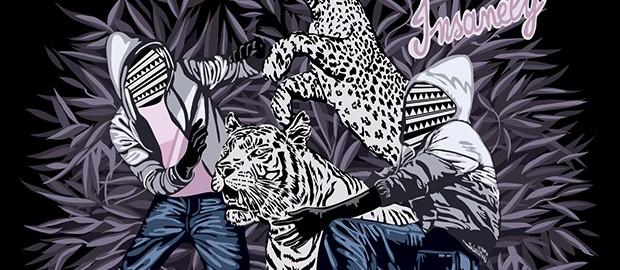 TRACKLIST :
L'EP INSANELY #Boxon016 est disponible sur :
(Click to buy)
Signed on the Boxon Records label, Gooseflesh is the alliance of two producers from Turkey: Ulas Pakkan (aka Jackdied) and Volkan Akaalp (aka Jasko).
After having caused plenty of damages on the dancefloors worldwide, particularly with two remixes, the one of Digitalism « Taken Away » and the one of Tiga « Mind Dimension », Gooseflesh is positionning himself as an ambitious and promising band.
Gooseflesh, our favorite electronic duo from Turkey, who already made a success with the track « Blow Up » in January 2009 (on the « Boxon Makes Me Happy » compilation), who won the Digitalism international remix contest the same year, they have also been able to make their first hit « Still Wild » (released as a single on Boxon Records, in september).
In december 2009, Ulas & Volkan (aka the members of GOOSEFLESH) are playing at the Transmusicales festival in Rennes on the 5th, and they are coming back with this great Ep.
« INSANELY » EP is composed with two original productions (« Insanely », and « Caravan ») MORE three remixes (by: Dilemn, André Dalcan, & Xinobi). « Insanely » with its « darkier » side, and « Caravan » with its happy feeling, the project is purely aimed at the dancefloor. Don't forget to listen to each of the remixes too, because they sound great !!!