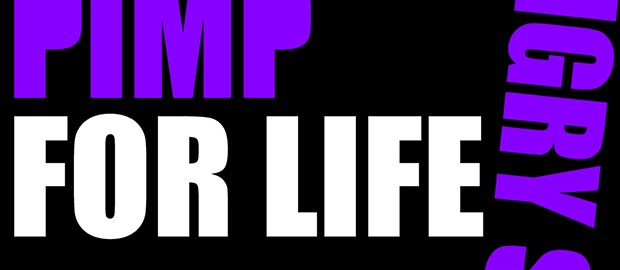 TRACKLIST :
L'EP ELECTRO PIMP FOR LIFE #BoxonD002 est disponible sur :
(Click to buy)
HUNGRY SAM, investigateur d'une nouvelle « Ghetto Tech » arrive le 16 novembre 2009 avec son premier maxi digital, lourd et taillé pour les clubs.« ELECTRO PIMP FOR LIFE » sortira sur le label Boxon Records.
HUNGRY SAM à été élevé aux films de zombie, à la voix d'Ella Fitzgerald et de Nina Simone, ainsi qu'à la Pop et à la musique underground. Cette ouverture d'esprit lui a permis de remixer de nombreux artistes: Curry & Coco, We Are Enfant Terrible (ndlr: remix présent sur ce maxi DIGITAL), Omaha Bitch, Just A Band, D.Fine, Sophenix, Future Flash, Nero, A Girl And A Gun, Pfunkt. HUNGRY SAM a l'absolue conviction que la musique peut être à la fois sombre, sexuellement chargée, violente et dansante.
« ELECTRO PIMP FOR LIFE » ressemble a ses convictions… 1 – « Doctor Van Dale », entrée en matière coup de poing d'un imminent passage à tabac musical. 2 – « Disco Zombie », hymne pour hordes de clubbers en quête du second souffle, « there's gonna be a party ! » 3 – « Seagulls » est un remix du, déjà culte, groupe We Are Enfant Terrible, et HUNGRY SAM y amène une touche techno années 90.
En bref, HUNGRY SAM est le « rookie » de l'année 2010. Il prépare de puissants dj sets et travaille sur de nombreux projets prometteurs: un crossover Hip-Hop/Electro avec le jeune rappeur New Yorkais du nom de NERO, ainsi que sur l'album d'une MC chanteuse de Baile Funk, et issue des environs de Sao Paolo, pour un résultat mêlant New Ghetto Tech, Baile Funk and Hip-Hop.