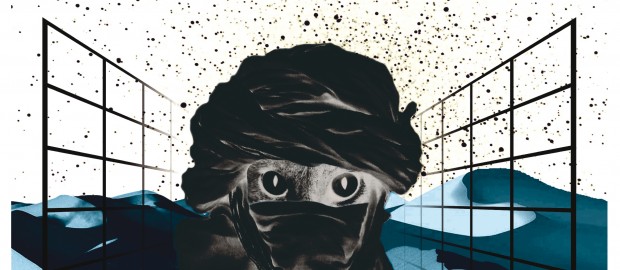 TRACKLIST :
L'EP Sahara Remixes #Boxon050 est disponible sur :
(Click to buy)
(FR)
Le label Boxon Records a le plaisir de vous présenter le nouvel EP « Sahara Remixes » de Smitech Wesson.
Souvenez vous, en 2056 les andromorphes, des robots humanoïdes polymorphes ont pris le contrôle de la Terre. Mais au fin fond du Sahara, une fonction rebelle s'est développée : les cyber-touaregs. Ceux ci luttent grâce à l'onde sonore Sigma. Quelques survivants sont encore présents mais plus pour très longtemps. Les résistants sont malins,pour mener à bien leur quête,ils ont demandé de l'aide à quelques amis pour remixer l'objet destructeur d'andromorphes : l'EP Sahara.
Parmi ceux qui répondent à l'appel il y a notamment trois turcs, Gooseflesh, autre artiste signé Boxon Records, désormais en solo ; Ils IIls et Smitech Wesson lui-même qui a remixé sa chanson originale pour un Dark Live Edit. Sont aussi présents le producteur qui enflamme les clubs de Barcelone, le sensationnel Ikki (aussi producteur pour The Zombies Kids); ainsi que le tandem espagnol de Dubsidia. Après avoir sorti son Insist EP sur le label Enchanté, Claek, le seul frenchy du groupe,amène sa patte techno. En clair,cette équipe de remixeurs nous sauvera de ces terribles bêtes, les andromorphes en interprétant de nouveau le morceau« Sahara » chacun à sa façon. Le résultat pour cet EP aussi diversifié qu'unique ? Un mélange de styles et d'ambiances avec toujours comme trame, le désert chaud du Sahara
Après le succès du « Zöhre » EP (ref. Boxon 041) il y a un an – notamment soutenu par Joachim Garraud, Make The Girl Dance, Tom Deluxx, The Boomzers – , Smitech Wesson continuait de frapper fort en sortant son EP Sahara. Quatre mois après, face à ces beats, mélodies et basses efficaces, Boxon Records choisit de mettre de nouveau Wesson sur le devant de la scène pour notre plus grand plaisir.
Le dancefloor vous attend, la piste est libre, préparez-vous à la révolution et bon voyage !
(UK)
Boxon Records label has the pleasure to present you Smitech Wesson new EP : « Sahara Remixes».
Remember, in 2056 the androids
, humanoids polymorphs robots, have taken the control of the world. But deep down in the Sahara, a rebel armee grew up : the cyber- tuaregs. They are fighting thanks to Sigma sound wave. Some survivors are still presents but not for too long. Resistants are smart,and in order to reach well their quest, they have been asking for help some friends to remix the android destructor object : Sahara EP.
Among those who answer the call there is especially three Turkish, an other artist signed Boxon Records alias Gooseflesh, now in solo ; Ils IIls and Smitech Wesson himself who remixed his original song for a Dark Live Edit. Are also presents the producer who sets on fire Barcelona clubs, the sensational Ikki (also producer for The Zombie Kids), as well as the spanish tandem Dubsidia. After having released his EP on Enchanté label, the only Frenchy of the band, Claek, bring his techno touch. Plainly, this team will save us of this animals, the androids
, interpreting once again the song « Sahara » each one in their own way. Result for this so diversified as unique EP ? A mix of styles and moods with always as weft the Sahara hot desert.
After the succes of « Zöhre » EP (ref. Boxon 041) last year – especially supported by Joachim Garraud, Make The Girl Dance, Tom Deluxx, The Boomzers – Smitech Wesson has continued to hit hard releasing his Sahara EP. Four months later, enjoying his beats, melodies and efficient basses, Boxon Records has once again chosen to enlighten Wesson for our great delight.
The dancefloor is free and waiting for you, get ready to the revolution and also have a good trip !