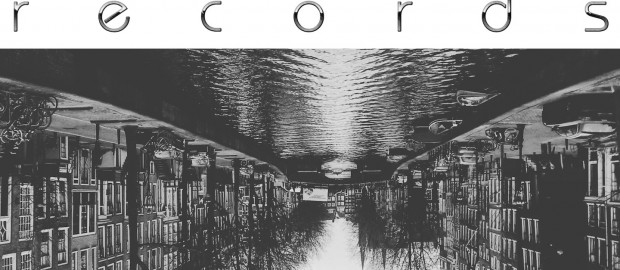 Tracklist :
01/ Frederic de Carvalho – Albufeira feat. Mario Franca (Xinobi Remix)
02/ Tristy Nesh – Acting Sane feat. Xenia Beliayeva (Nicolas Chenard Remix)
03/ Nicolas Chenard – Parallelism
04/ Frederic De Carvalho – Snails feat. Ulysses (David Carretta Remix)
05/ Dro & Lodzy – Paradis artificieux (Chris de Luca Remix)
06/ Dacover – We Are Tramp (Loïs Plugged & Fruckie Remix)
07/ Play Paul – 9AM
08/ Frederic De Carvalho & Slapstick – Snails (feat. Ulysses) ( Thomas Andersson Remix)
09/ Nicolas Chenard – Do Not Educate
10/ Tristy Nesh – Acting Sane feat. Xenia Beliayeva (John Lord Fonda Remix)
11/ Hiroki Esashika – Eve (Portable aka Bodycode Remix)
12/ Wat – But Myself (1001 Remix)
13/ Tristy Nesh – Turkish Bass
14/ Rikkha – Kitten on Wheels (Prosper & Adam Polo Remix)
15/ The '87 Stick Up Kids – Stoops & Basements (Frenchized by Racontage)
16/ Toby Screamer It Sounds Like (Markus Lange & Popmuschi Remix)
17/ Prosper – Hunt Me feat. Marcela (Club Edit)
18/ Racontage – Perfume Of (WAT Remix)
19/ Play Paul & Daniel Dexter – Mostro, pt. 1
20/ Prosper & Adam Polo – Mamamia
21/ Markus Lange – You Got the Body Baby (Zero Gravity Remix)
22/ Nicolas Chenard – The Path
23/ WAT – Autoradio
La compilation « Best of Absolut 2010-2015 » (ref. AF31) est disponible sur :
(Click to buy/stream)
Spotify
Deezer
Apple Music
iTunes
Google Play
Info
Boxon Records sort sa deuxième compilation Absolut Freak. Vous allez pouvoir déguster 23 pépites sonores parues ces 5 dernières années sur le label. Ce best of démarre de la plus belle des manières avec le titre Albufeira de Frederic De Carvalho remixé par le génial producteur portugais Xinobi. Puis Nicolas Chenard vous plonge dans les années 80 avec ces boucles disco qui nous font planer. Vous retrouverez l'artiste plus tard avec deux autres excellents titres Do Not Educate et The Path. Puis dans son propre style, le légendaire David Carretta pointe le bout de son nez avec un grand remix sur Snails de Frederic De Carvalho. Plus tard dans la compilation, le dandy suédois Thomas Andersson donne également une version brute sur le même track. En attendant, une petite pause matinale s'impose avec Play Paul qui nous emmène en voyage avec la mélodie ensoleillée de 9AM. D'ailleurs, le producteur reviendra à la fin du best of avec un titre « spatial et hypnotique », Mostro.
Plus vous avancerez dans cette tracklist, plus vos oreilles frétilleront de bonheur, plus votre corps sera entraîné vers des boucles intemporelles comme par exemple avec Propser qui aime varier les plaisirs aussi bien dans Mamamia ou Hunt Me, sans oublier des artistes comme Wat, Tristy Nesh ou encore Markus Lange, s'invitant également à la fête dans ce best of »ABSOLUT »ment incroyable !