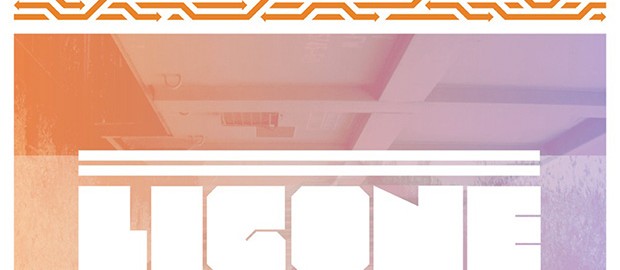 TRACKLIST :
1. WAT – Kill Kill feat. CS Rucker (Original Mix) « intro scratché »
2. Dilemn – Move Yo Feet feat. Blake & Wonderkat (Original Mix)
3. Dilemn – Better World feat. Youthstar (Original Mix)
4. Costello – Jetlager (Original Mix)
5. Dilemn – Don't Break It (Lazy Rich Remix)
6. Dyebox – Catch The Looks (Dilemn Remix)
7. The Sonic Deviant – Invest On acid (Dilemn Remix)
8. Dilemn – Analog Power (Original Mix)
9. Acces Denied – Intrigant (Original Mix)
10. NT89 & Distrakt – Pumpin' (Original Mix)
11. T.Raumschmiere – Entertain Me (Dilemn Remix)
12. Costello – Get Crazy feat. Ninelives The Cat (Original Mix)
13. Dilemn – Clapping (Original Mix)
14. Y – Hello Bye Bye (Costello Remix)
15. Dilemn – Always Continue
16. Dilemn – Astral Dreams (from Laurent Garnier 's Original Version of « Astral Dreams » F Communications courtesy)
17. Dilemn & The Clamps – I Got U / Burn the fire
18. Dilemn – Plugged
19. Dilemn – Better World feat. Youthstar (VIP Edit)
20. Bluescreens – From Under Your Bed
La MIXTAPE Ligone #Boxon033 est disponible sur :
(Click to buy)
iTunes
Beatport
Qobuz
Juno Download
Boxon Records est heureux d'accueillir parmi ses artistes le talentueux champion du monde DMC DJ LigOne pour sa nouvelle réalisation, la mixtape « From Turntablism To Electro ».
Originaire de Clermont-Ferrand, LigOne commence à pratiquer le mix en 2003 et se passionne très vite pour le scratch et les techniques de turntablism. Son acharnement au travail lui permet de s'imposer rapidement comme le fer de lance de la nouvelle génération de DJs français: remportant coup sur coup l'édition française du championnat DMC en 2009 puis en 2010, il accède, le 18 octobre de cette même année, au titre suprême de champion du monde DMC. Dans la lignée des légendes comme DJ Craze, Qbert ou C2C, il développe un style influencé par le Hip-Hop, combinant savamment scratches massifs et beat-juggling millimétré. Possédant plusieurs cordes à son arc, c'est néanmoins dans le registre de la musique électronique qu'il s'illustre plus récemment. Sous l'alias Bluescreens, entité bicéphale qu'il compose avec son acolyte StoneWay, LigOne délivre des titres survitaminés aux influences Drum & Bass et électro, comme en témoignent les puissants titres « Bad Reasoning» et «For Real» dont l'énergie a su charmer le label Boxon Records au point d'entraîner la création de ce disque collaboratif.
Dès l'introduction, le ton est donné: des scratches millimétrés, un son rude et envoûtant et une énergie constante qui ne faiblira pas tout au long des 48 minutes de la mixtape. La sélection est éclectique et, si l'on y trouve majoritairement des artistes du catalogue Boxon, LigOne mélange allègrement les styles, passant sans peine de l'électro-house de Costello et Tom Deluxx à la dubstep de Bluescreens, s'autorisant également des incursions en territoire techno. C'est néanmoins le jeune producteur Dilemn qui se taille la part du lion sur ce disque, délivrant pour l'occasion pas moins de dix titres dont un remix inédit du classique «Astral Dreams» de Laurent Garnier, légende de l'électro française. Les transitions entre les chansons, rapides et variées, renforcent la cohérence de l'ensemble et l'on passe d'une chanson à l'autre sans vraiment s'en apercevoir.
LigOne réussit donc son pari, livrant à l'auditeur un mix exécuté de main de maître. Fluide, dansant, original et rafraîchissant, cet opus saura à coup sûr ravir tous les amateurs de musique électronique.