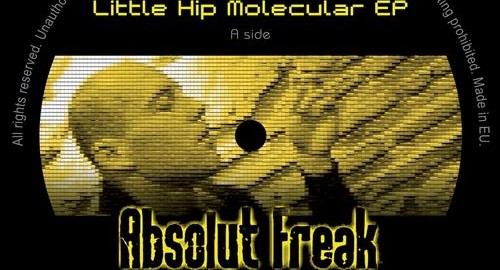 TRACKLIST :
1. Little Hip Molecular (Original Mix) (5:18)
2.Little Hip Molecular (Xenia Beliayeva Remix) (6:07)
3. Phone Number (Original Mix) (5:17)
4. Fire Fox (Original Mix) (4:46)
L'EP Little Hip Molecular #AF05 de l'artiste Tristy Nesh est disponible sur :
(Click to buy)
The Croatian producer TRISTY NESH, formerly known as INAF (Monoid, Sodium…) is the new Absolut Freak signature after recent successes on Electrade, Upstruct and Steph Highland\'s Elektrovibes. This EP starts with the original version of \ »Little Hip Molecular\ », a great organic track with a nice melody. Then, the Russian sensation from Datapunk and Dance Electric XENIA BELIAYEVA brings a glamour dimension in a top electro remix with lustful vocals. Back side, \ »Phone Number\ » gives a pure clubby sound with solid bass and fresh vocals. Don\'t pass on this killer track! At last, \ »Fire Fox\ » make it freaky and noisy with a powerful sound with no concession.