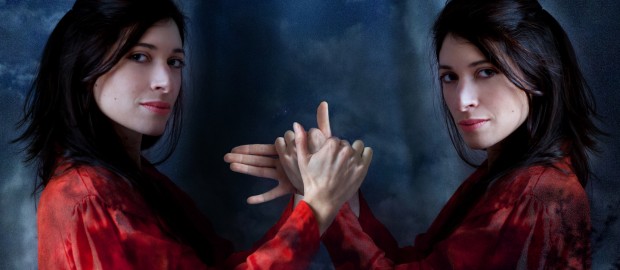 TRACKLIST :
1. Sista Sista
2. Huggy Girl
3. You Dark Wave
4. Cry And Smile
5. Sista Sista (Sovnger Remix)
!!! OUT October 13th on Boxon Records !!!
(FR)
L'énigmatique Lux Montes nous offre, avec le Sista Sista EP, une œuvre absolue, obscure et déstabilisante sur fond d'électro-rock progressif.
En ouverture, Sista Sista se révèle être une déclaration d'amour filiale aux sonorités électroniques et aux élans vocaux mystiques.
Huggy Girl esquisse les desseins d'un amour naïf qui finit par se perdre au gré de répétitions schizophrènes et de rythmes aliénés.
Le titre You Dark Wave est l'un des sommets de ce joyau sombre. Les personnalités se dédoublent dans ce cauchemar à l'atmosphère lancinante.
Avec Cry and Smile, la musicienne se veut plus rock. Elle surprend vocalement et nous rappelle les grandes dames de la pop-rock des années 70 et 80.
Pour clore, Sovnger nous offre un voyage de six minutes avec son planant remix de Sista Sista.
(UK)
 With her Sista Sista EP, the enigmatic Lux Montes is offering us an absolute piece of art, obscure and destabilizing, in a context of progressive electro-rock.
At the start, Sista Sista proves to be a declaration of fraternal love with electronic sounds and mystical vocal elks.
Huggy Girl sketches the designs of a naive love that ends losing itself at the mercy of schizophrenic repetitions and alienated rhythms.
The title You Dark Wave is one of the apexes of this murky gem. It is a nightmare and the characters are splitting up in a throbbing atmosphere.
With Cry and Smile, the musician is more rock. She is surprising us vocally, in a good way, and reminds us the big ladies of the pop-rock from the 70s and 80s.
To close the EP, Sovnger is offering us a six minuts' journey with his flying remix of Sista Sista.