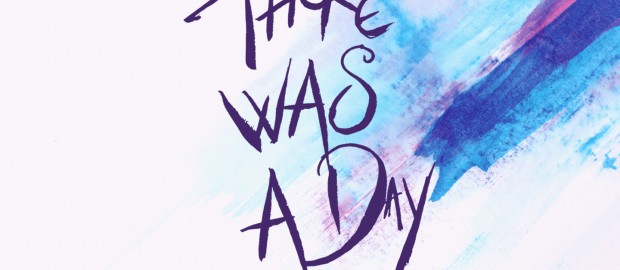 ref. BOXON065
Artist : Lecomte de Brégeot
EP : There Was A Day
(P) & (C) 2016 Boxon Records ; published by Humaine Box.
TRACKLIST
1/ Lecomte de Brégeot – There Was A Day (Original Mix) – 4'27
2/ Lecomte de Brégeot – There Was A Day (Sovnger Remix) – 6'40
3/ Lecomte de Brégeot – There Was A Day (Attar! Remix) – 6'55
4/ Lecomte de Brégeot – There Was A Day (KorgBrain Remix) – 4'00
5/ Lecomte de Brégeot – Boxon Twist (Original Mix) – 4'11
CREDITS
Composed and produced by Lecomte de Brégeot. Singing by Mademoiselle B.
Lecomte de Brégeot played the following instruments : Moog Sub 37, Novation Bass Station 2, Korg Microkorg XL+, Roland SH201, Arturia Spark LE.
Recorded and mixed at Lecomte de Brégeot private studio.
Master : tracks n° 1,4 & 5 by Nubroduction in Paris ; track n°2 by KiloHertz Mastering in Strasbourg ; track n°3 by GreenHouse Studio in Belgium.
Illustration & lettering by Thierry Chopain.
« There Was A Day se présente comme un lent rêve mélancolique, une série de tableaux mentaux sur le thème de l'amour déchiré. Un amour parti en fumée, où l'autre n'est plus qu'une image prisonnière de l'esprit, un fantôme, le souvenir d'un corps inaccessible. »
VIDEO CREDITS
Starring Marilyne Saint-Antoine / Starring Julian Ciais / Directed By Loic Foulon / Assistant director Emma Perret / Cinematographer Jean Combier / Key light Johanny Meunier / Camera assistant Maxime Kieken / Make up artist Justine Villard / Make up artist Noémie Revial / Location manager Nathan Bounan / Props Yoann Bonnery / Lettering designer Thierry Chopain / Special thanks to Studio Block 8 production, Artiste Audio / Blind Film.
COMMUNIQUÉ DE PRESSE
Lecomte de Brégeot, nouvelle découverte de Boxon Records, surprend par son ouverture de style, son originalité et sa volonté de mélanger les genres.
A la fois electro, house, ou techno, Lecomte de Brégeot brouille les pistes pour notre plaisir auditif, sans se perdre dans le cliché.
«There Was A Day» détient une âme groovy et aérienne, un titre enivrant et percutant qui sent l'été, où les synthés résonnent au milieu de percussions minimalistes sur des lignes de basses toutes en rondeur, parsemées de nappes spatiales, avec cette voix féminine dominante ajoutant une indéniable touche mélancolique au morceau. Il réconcilie la ballade et le club, la détente et la fougue, et son refrain aux allures de «tube» finit par persister agréablement dans nos oreilles.
Sovnger ouvre la marche des trois remixes qui composent ce maxi en nous régalant d'entrée avec son style patient et rebondissant à souhait, sur un tempo échauffé de cymbales alléchantes, sans oublier ses mystiques transitions qui révèlent une chute puissante et incisive.
Puis, avec Attari qui se charge de remodeler l'originale façon Electro-Tech avec une redoutable précision, on pénètre dans une atmosphère club aux heures tardives.
La version plus House et profonde de KorgBrain nous fait rêver tout en nous emmenant dans nos pensées les plus enfouies…
Pour clore cet opus en beauté, «Boxon Twist» est une surprise de taille, pure démonstration Techno-Electro ou encore un subtil jonglage de mélodies et d'effets qui parviennent à jouer à merveille avec nos émotions.
Coqueluche de la Techno Parade, avec déjà de belles affiches au compteur dont celle avec Etienne de Crécy en décembre dernier, Yannick Lecomte aka Lecomte de Brégeot dépasse les frontières de sa ville lyonnaise et ne compte sûrement pas s'arrêter en si bon chemin…
PRESS RELEASE
Lecomte de Brégeot, recently discovered by Boxon Records, is composing for our hearing delight.
« There Was A Day » has a groovy and aerial soul. The female voice adding an undeniable touch of melancholy, this is especially a thrilling and strong song which smells like summer days. With this title, Lecomte de Brégeot is reconciling the ballade and the club, the relaxation and the enthusiasm ; the chorus sounding like one of a hit pleasantly remains in our ears.
Regarding the remixes, Sovnger is pleasing us with his good production level and minimal touch, it reminds us of a Crosstown Rebels release.
Then, Attar! is restructuring the original with his own and effective Deep House vision. KorgBrain goes more Techno, making us feeling dreamy.
To marvellously end this EP, « Boxon Twist » is a good surprise, a real Techno-Electro demonstration or else a kind wink to the Boxon label.
After the success of his Dj Set at the Techno Parade in Paris, Yannick Lecomte aka Lecomte de Brégeot is not going to stop there…
SOUTIENS
Larry Tee « Nice one. 10/10 »
Blende «  With Boxon Twist, I'm quite feeling the B-side here. 7/10 »
Wicked Style (blog italien) « Big up for KorgBrain. 10/10 »
RTBF (radio Belge) « Supporting. 7/10 »
Radio Résonance (Bourges) « Un EP homogène qui, je l'espère, saura séduire bien des oreilles. Boxon Twist est sympa… En prime le remix d'Attari est la perle nu-disco indispensable de ce début d'année ! Bien joué ! »
Rory Hoy « Thanks for sending this lovely tune for me. 8/10 »
Adam Polo « Nice EP! 8/10 »
Radio Panik (Belgique) « Atmos bus clubby! »
Breaks Lda « Nice one. »
Prosper « Même si ce n'est pas tout à fait mon univers musical, la basse de Boxon Twist me fait frémir, et le remix de Sovnger m'a fait passer un très bon moment. »
The Edge « Nice groove with deep French touch influences. »
Radio Libre en Périgord « Bien. 8/10 »