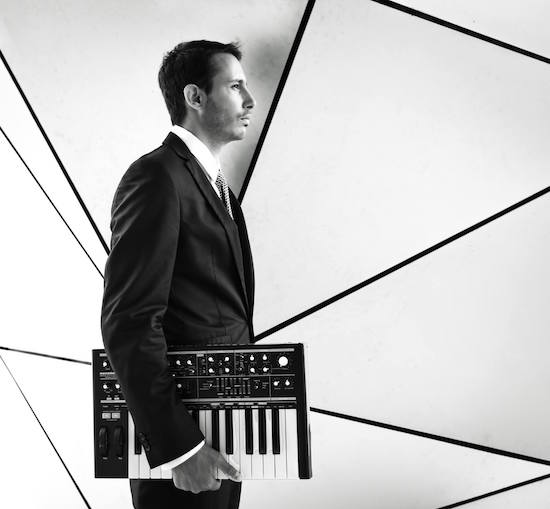 Lecomte de Brégeot aka Yannick Lecomte has been passionate about electronic music from a very early age. In his teenage years, he discovered the world of rave party and began to mix on turntables.
He then decides to show his ability thanks to the quality of his productions. After several free releases, he is quickly noticed by So French Records label that wishes to integrate him into their Summer Time compilation.
Let Me Introduce Myself becomes his first labeled title. Today, Lecomte de Brégeot also works closely with Boxon Records label.
His touch? A delicious combination of a 1980s sound inspired by new wave, and contemporary techno. Since his beginnings, Lecomte de Brégeot has always maintained his dedication for DJing. On stage, he masters his inspirations to share various live set mixing minimal,house and electro-­techno .
Considered as an "emerging pearl" by the founders of the Trans­Porteur (tank of Techno Parade 2015), Lecomte de Brégeot is part of the new talents on which we will have to count on over the coming years.
——————————————————————————
Collaboration & Line Up : Madben/ KorgBrain / ATTARI/ Oniris / Etienne de Crécy / Sampling As An Art / Evan Baggs / Sovnger …
——————————————————————————
Lecomte de Brégeot aka Yannick Lecomte se passionne depuis son plus jeune âge pour la musique électronique. Adolescent, il découvre l'univers des Free Party et commence à mixer sur platines.
Il décide par la suite de faire ses preuves par la qualité de ses productions.
Après plusieurs free releases, il est rapidement repéré par le label So French Records qui souhaite l'intégrer à sa compilation Summer Time.
Let Me Introduce Myself deviendra son premier titre labellisé. Il collabore aujourd'hui également avec le label Boxon Records.
Sa touche ? Un savoureux mélange entre sons 80's d'inspiration new wave, et techno contemporaine.
Depuis ses débuts Lecomte de Brégeot a toujours entretenu son attachement pour le Djing. Sur scène il sait s'inspirer de ses multiples influences pour partager des sets variés mixant minimal, house et électro-techno .
Considéré comme une « perle en devenir » par les fondateurs du Trans-Porteur (char de la Techno Parade 2015) Lecomte de Brégeot fait partie des nouveaux talents sur lesquels il faudra compter dans les années à venir.
——————————————————————————
Soundcloud « Lecomte de Brégeot »
Download Press kit
Contact and Request
——————————————————————————
Son
EP
sur
Boxon Records
.