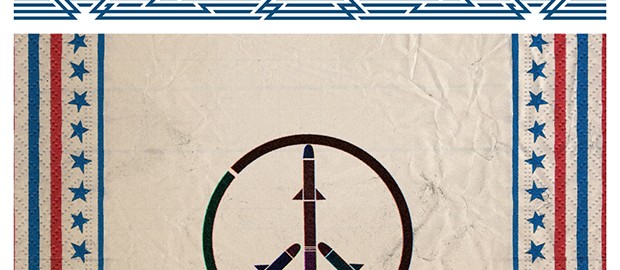 TRACKLIST
L'EP MISSILE REMIXES #Boxon030 est disponible sur :
(Click to buy)
Après les sorties notables de leur album Wonder et de l'EP Kill Kill chaudement recommandé, les techno rockers WAT ont encore frappé et c'est dans la boîte ! Si on en parlait ?
Savoureux et séducteur, le titre Indie dance Missile (cru 2012) est une remise à neuf embellie de perles disco européen. L'intro est contagieuse, détonante : une grosse caisse qui envoûte, qui perdure et on tape déjà du pied. Le groove des doigts qui claquent et on est embarqués, on vogue sur les riffs euphorisants des guitares, on se laisse submerger par l'impétueuse ligne de basse pour plonger enfin tête la première dans un hymne à la mélodie explosive.
Le premier remix est une merveille made in Meïlwoon, producteur à la formation classique piquée d'influences Trip Hop, basé à Toulouse. Après une douce esquisse synthpop from the 80's, l'artiste grossit le trait avec une électro tonnante et une compo d'assemblage, menant à de fulgurantes saccades électroniques.
La version d'Oblast, elle, emprunte davantage le chemin de la Tech : On prend son temps pour des préliminaires étudiés, on laisse monter la pression, et ça secoue de l'intérieur. Les vagues électro nous envoûtent, nous empoignent. Les battements s'accentuent. Le mix éclate, lancinant, véritable ravage noctambule.
L'ultime piste de l'EP, c'est le final techno The End, une mélodie sombre à la progression dense et subtile. L'entame à la batterie est grave, profonde, détonante, puis l'équilibre se fait, superbe : un déchainement électronique incontestable.
L'EP des remixes de Missile par WAT sortira chez Boxon Records le 13 février 2012.
Radio support from Kissy Sell Out (BBC Radio 1, UK), J-M Lebreux (Férarock, FR), Greg (radio Calade, FR), Stéphane C. (radio Résonance, FR)…
Key feedbacks :
– Far Too Loud : »I always like stuff from WAT. »
– TKR : « Very nice release, well produced – deffo a dancefloor bomb. My absolute fav is the Oblast remix. »
- Larry Tee : « Good stuff! »
– Chris (Interlope) : « The OBLAST is the best track for me, very straight to the point and nicely blend on the production design. THANKS »
– Sovnger : « Toujours aussi bons ces ! Full support les mecs ^^ »
– C'rock radio (Férarock) : « En prog électro ! »
– KCNV : « Missile (2012 Re-edit) est brillant ! »
Also played and supported by Bobby Friction, Breakdown, StereoHeroes, ill Saint M, Aerotronic, D.Vice, Punx Soundcheck, Electro News, Dj Mag Spain, Dj Prosper…