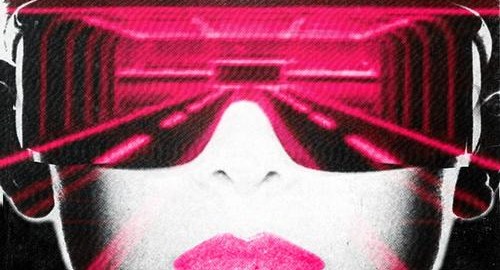 TRACKLIST :
1. Snails feat. Ulysses (Original Remix) (3:18)
2. Snails feat. Ulysses (David Carretta Remix)(5:50)
3. Snails feat. Ulysses (Tomas Andersson Remix) (7:12)
4. Albufeira feat. Mario Franca (Xinobi Remix) (5:50)
5. The Underground (Original Mix) (3:40)
6. The Underground (Breakfastklub Remix) (5:34)
7. The Underground (Ill Saint M 'march' Remix) (4:36)
8. The Underground (Kommander Keen Remix) (3:40)
9. The Underground (Toby Screamer Remix) (4:10)
L'EP Computer Freak #AF25D de l'artiste FREDERIC DE CARVALHO est disponible sur :
(Click to buy)
After various works on eminent labels such as Coco Machete (\ »Radio Freak\ », incl. Bert On Beats remix), Boxon Records (\ »Rock Star\ » with Gooseflesh) and soon on Markus Lange\'s Platten Pussy Records (\ »Higher State Of Grace\ » with Play Paul), FREDERIC DE CARVALHO is back in his own house Absolut Freak Records with \ »Computer Freak EP\ », a straight electro project where beats meet bleeps. Devoted to the development of his label by passion for music, he comes this time with a personal release where he invites talented producers, friends and idols. On \ »Snails\ », he meets again his old friend Slapstick (after great common works such as the electro classic \ »You Can\'t Stay Right Here\ ») and Ulysses from NewYork (part of Neurotic Drum Band with John Selway) on vocals, for a pure electro ride. The disco legend DAVID CARRETTA (author of all-time classics on International Deejay Gigolo) offers a great remix in his own unique style. Hot off his remix on AF21, the Swedish dandy from Bpitch Control TOMAS ANDERSSON also gives a strong version with raw sound and sweat. After that, the Portuguese producer XINOBI proposes a wonderful interpretation of the song \ »Albufeira\ », with rich elements and a classy melody. The next track to get a remix treatment is \ »The Underground\ ». The original mix takes you on an electric journey with furious SidStation sounds and vocals by Fred, inspired by Celeda\'s house classic. Then, the German band BREAKFASTKLUB gives a club monster with killing breaks, the sensation from South of France ILL SAINT M (Freakz Me Out) follows up with a beautiful version with martial pads and vocoding work, KOMMANDER KEEN strikes again with a massive powerful sound as usual (after his remix on the AF24), before we finish the package with a remix by the French rocker TOBY SCREAMER who won the remix contest and released his first EP \ »It Sounds Like\ » on Absolut Freak (AF23).