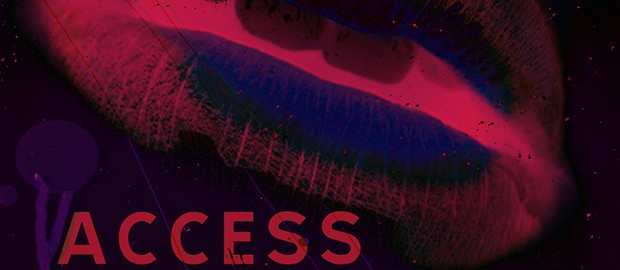 TRACKLIST
L'EP PIMP MY K.I.S.S. #BoxonD002 est disponible sur :
(Click to buy)
« It has been such a long time that I am trying to put out this project… It has been now almost one year that I have known ACCESS DENIED surfing on Myspace, and I am really glad to release their « Pimp My K.i.s.s. » single on Boxon Records (only in digital) », is saying Julien Minet (Boxon Records – Owner, Artists & Repertoire). This project consists of an electronic duo from Moscow composed by the producer/musician Andrey Mute and the producer/dj Pasha Joint.
Having already remixed big names such as Lee Combs (on the Lot49 label, UK), Moguai (on Ministry Of Sound, Germany), Cut La Roc (on Westway Records, UK), they have also been on stage with The Prodigy, Noisia, Stanton Warriors, Meat Katie, Krafty Kuts, Elite Force, The Proxy
, Zoo Brazil, and many others… The sound of Access Denied is accurate and adds well the techno trash touch that we love to hear and feel on the dancefloors, when it's getting late at night.
The « Pimp My K.i.s.s. » single is one of their own productions. Lovely pop melodies and sweet feeling, that is what you get hearing this song. The release includes the home made remix by D.Fine (new producer from Bordeaux whose work deserves to be looking at): he is showing us here his real talent, with his nice bass line making as well as his clever construction of the beat.
For the « Pimp My K.i.s.s. » project, we already got some feed-backs:
– Far Too Loud: « Both nice tracks. A bit chilled for my DJ sets but will probably support on internet radio. Cheers! »
– FutureFlashs: « I like the D.Fine Remix, a fantastic Bass Line! Great Club Tune! »
– Dj Prosper: « J'ai bien écouté la release et je dois dire en toute honnêteté que je ne jouerai pas l'original, bien mais pas trop ma came, par contre le remix de D.Fine est plus dans mes préférences, ce côté « Sexy Electro Baltimore Beat ». C'est juste de la Bombassse ! »
– George (NSB Radio): « Thanks a lot. We played the original mix on our NSB Radio show this week. »
– Jo Kira (Radio Frequency FM, UK) : « Happy New Year Boxon Records!!! Love this track: the Original is my fave mix. The remix is cool too, nice electro feel to it. Will defo be playing this!!! » Much Love