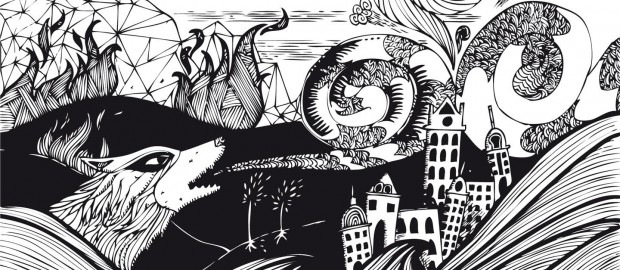 Tracklist :
01/ Sovnger « Dead Head »
02/ François Ier « Neptune (Loïs Plugged & Fruckie Remix) »
03/ SPAAM « Try Me feat. AQUARIUS HEAVEN«
04/ Rayan Ja Faer « Snake (Original Mix by Aert Prog) »
05/ Skinlips « Ground Control »
06/ BLACKTOYS « Glock »
07/ François Ier « Neptune »
08/ Foss & Rayan Ja Faer « Straight Form (Original Mix by Aert Prog) »
09/ Loïs Plugged & Fruckie « Spleen »
10/ Dacover « Trailer (Millimetric (fan page) Remix) »
11/ John Lord Fonda « Fireworks (Stabb Only Mix) »
12/ Valy Mo « A Love Anthem (John Lord Fonda Remix) »
13/ François Ier « Cold Currents »
14/ Foss « Face to Space (Original Mix by Aert Prog) »
15/ Dacover « Buggy Buggy (Sovnger Remix) »
16/ Joy « Still Lovely »
17/ Loïs Plugged & Fruckie « Confident (StrayBird Remix) »
18/ POLEN « Would You (Horny Remix) »
19/ AEROTRONIC « Not Human »
20/ GRS CLUB « Beta »
Total time : 1:48
Mastered by NUBroduction. Artwork by Florian Nardon.
(P) & (C) 2016 Boxon Records ; published by Humaine Box.
Listen to some previews below.
La compilation de « BEST OF BOXON 2012_2015 » est disponible sur :
(Click to buy/stream)
Spotify
Deezer
Apple Music
iTunes
Amazon
Le Label Boxon Records sort sa sixième compilation (après les réussis Boxon Makes Me Happy, Boxon Makes Me Crazy, Boxon Makes Me Bloody, Boxon Makes Me Alive et Boxon All Stars). Vous allez pouvoir à nouveau savourer 18 pépites musicales qui avaient déjà enchanté vos oreilles ces trois dernières années.
Cette compilation commence par la production bien léchée Dead Head de Sonvger avec la voix planante de Lux Montes. Le voyage continue avec Lois Plugged & Fruckie qui vous transporte vers leur remix de Neptune dont l'original de François Ier se retrouve quelques tracks plus loin. En attendant d'explorer cette belle planète, un petite détour s'impose avec le tubesque Try Me de Spaam, apportant une touche Trip Hop à ce best of. La température grimpe encore plus quand la techno puissante de Skinlips ou encore celle de Blacktoys s'invite dans vos oreilles. L'association Foss & Rayan Ja Faer fait merveille dans Straight Form et entraîne votre esprit dans une danse alchimique, vous ouvrant les portes d'un monde mystérieux et sans limites. Les deux compères bordelais Loïs Plugged & Fruckie prennent le relais en vous faisant découvrir leur Spleen dans une nuit chaude d'un soir d'été. On entre par la suite dans une techno beaucoup plus dark, plus brute que nous délivrent John Lord Fonda, Millimetric ou encore Stabb Only dans Fireworks . Le périple se poursuit avec les sonorités hypnotiques Face To Space d'Aert Prog qui se répercutent au plus profond de nous, pour atteindre une explosion, une apothéose lorsque démarre le remix épique de Sovnger sur le titre Buggy Buggy de Dacover.
Vient ensuite le temps de l'apaisement, du bien être amenés aussi bien par Joy (Still Lovely), Straybird ou Horny (Would You)… Le périple se termine en beauté avec l'envoûtant Not Human d'Aerotronic et la mélodie entraînante et radieuse Béta de Grs Club.Vous l'aurez compris Boxon Records nous livre un best of incroyable et riche. C'est une invitation au voyage dans le temps et l'espace, où les méandres des sonorités permettent à tous nos sens de s'éveiller et à notre âme de s'évader totalement vers différentes planètes toutes les unes plus belles que les autres.