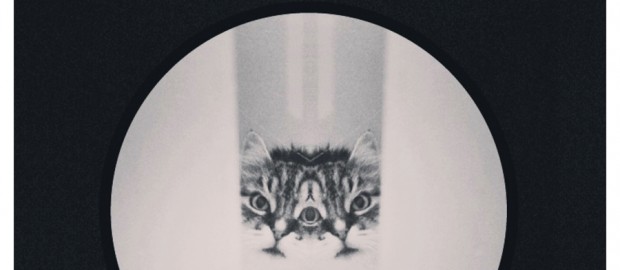 TRACKLIST :
L'EP ZONE 51 #Boxon051 est disponible sur :
(Click to buy)
Support du EP « Zone 51″ (ref. Boxon051) :
– The Hacker
– Maelstrom
– Clouds
– Monsieur Monsieur
– John Roman
– Gtronic
– Tom Deluxx
– Larry Tee
– Don Rimini
– The Oddword
– Aerotronic
…
Chronique de Vincent Michaud au sujet du EP Zone 51 dans Longueur d'Ondes :
« Une techno baignée allègrement dans de l'électro dark, c'est la recette sans fioritures de ce DJ clermontois. Le minimalisme des sonorités n'enlève rien à l'efficacité et à la force des compositions. « Optic » entame idéalement, quelques notes de clavier amènent un peu d'air kratwerkien, période « Electric cafe » et « Computer world ». Dès cette entame Skinlips avance sans coup férir, les nappes s'enchaînant au son de sirènes
hypnotiques, en écho aux vocaux robotiques. La chaleur jaillira de l'humanité qui viendra se trémousser sur la piste de danse. Ce travail à l'ancienne se fait sur du matériau de qualité, notamment la techno grenobloise référence de The Hacker, de Maelstrom ou encore Tom Deluxx ancré lui dans l'écurie Boxon Records. « Zone 51 » fait ainsi office de mini set parfait pour lancer la soirée, 25 minutes convaincantes et serrées comme un expresso
corsé ! » soundcloud.com/skinlips
(FR)
Sombre, puissant, rythmé, les adjectifs ne manquent pas pour définir cet EP résolument techno du DJ Français. Entre l'orage radioactif et la pluie acide, on se sent transporté dans un univers parallèle désolé, aride et obscur, recelant de nombreux mystères non-élucidés. On se sent dès le début pris dans un tourment de basses profondes nous retournant telles des lames de fond sournoises, accompagnées de leur lot de sirènes
aux mélodies tranchantes et meurtrières.
Vous l'aurez compris,pour sa cinquante et unième sortie,Boxon Records ne fait pas dans la dentelle avec cet EP résolument sombre qui vous fera penser que les utopies et les bisounours, c'est fini.
Présent sur la scène électro depuis 2005, Skinlips offre une techno sournoise agrémentée de rythmiques écrasantes.
En mars 2012,son premier Maxi « Shock » sorti chez ThAF Records reçoit un grand nombre de soutiens tant dans le monde de l'électro que dans le monde de la musique en général. Ses morceaux ont été joués
par Gtronic, Proxy, Cyberpunkers, Far Too Loud, The Oddword ou encore Tom Deluxx.
Après un deuxième Maxi « At the Drop » toujours chez ThAF Records, il gagne
de l'expérience en tant que DJ en jouant
à Fuse (Bruxelles), Egg (Londres), Yip Yab (Munich) ou même le 101 (Clermont- Ferrand) et en partageant la scène avec Boys Noize, Len Faki, BirdyNamNam, Oliver Hutermaan, Beat Torrent, Tom Deluxx et Technasia.
Son EP « Zone 51 » sortira le 21 avril chez Boxon Records.
Bienvenue dans la Zone 51, à l'horizon, un désert qui semble infini. Faites attention, ici on tire à vue. Vous serez prévenus.
(UK)
Dark, powerful, rythmic,adjectives lack to define precisely this techno-oriented EP from the French DJ. Between a radioactive storm and acid rain, we feel transported to a desolated universe, dry and gloomy, rich from unclarified mysteries. It takes us into a torment of deep bass sounds tearing us like tidal waves coming along with their mermaids singing deadly melodies.
Boxon Records' fifty first realease is not for weak-hearted. This firmly dark EP will help you realise that the fairytale is over.
Present on the electro scene since 2005, Skinlips delivers an insidious techno brightened up by crushing rythms.
In March 2012, his first Maxi, « Shock », out on ThAF Records, is critically acclaimed and fully supported by the electro scene as well as the general music scene. His track have been played by Gtronic, Proxy
, Cyberpunkers, Far Too Loud, The Oddword or even Tom Deluxx.
After his second Maxi, « At the Drop », still on ThAF Records, he gains experience as a DJ by playing gigs at Fuse (Brussels), Egg (London), Yip Yab (Munich) and the 101 (Clermont-Ferrand) and sharing the stage with Boys Noize, Len Faki, BirdyNamNam, Oliver Hutermaan, Beat Torrent, Tom Deluxx and Technasia.
His EP « Zone 51 » will be out on April the 21st on Boxon Records.
Welcome to the Area 51. An endless desert is spreading before your eyes. Be careful, people here shoot on sight.
You have been warned.