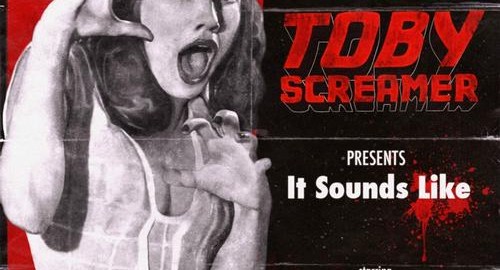 TRACKLIST :
1. It Sounds Like feat. Faustine Berardo (Original Mix) (3:50)
2. Morning Crash feat. Patrick Biyik (Original Mix) (4:10)
3. Yeah for It (Original Mix) (4:18)
4. French Psycho (Original Mix) (4:44)
5. It Sounds Like (Markus Lange & Popmuschi Remix) (6:03)
6. It Sounds Like (Saint Pauli Remix) (5:20)
L'EP It Sounds Like #AF23D de l'artiste TOBY SCREAMER est disponible sur :
(Click to buy)
The French producer TOBY SCREAMER presents \ »It Sounds Like\ », an EP of 4 strong electro tracks with pop, rock & funk influences. The title track is an electro-pop hit with glam vocals by Faustine Berardo. Then, the crazy rock song \ »Morning Crash\ » will make you jump with its irresistible guitar riff. ToBy shows his dancefloor skills with the electro monster \ »Yeah For It\ ». At last, he brings some funk with the fat fresh tune \ »French Psycho\ ». The prolific superhero MARKUS LANGE (just signed on Absolut Freak) with POPMUSCHI offer a fantastic sexy & groovy version of \ »It Sounds Like\ ». Then, the German wunderband SAINT PAULI give a terrific remix totally freaky! Don\'t pass on it!