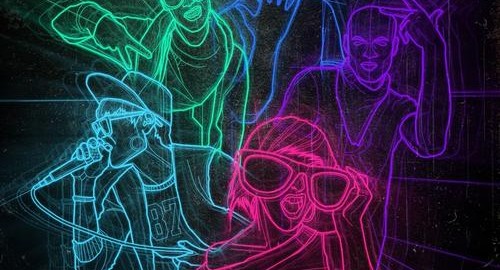 TRACKLIST :
1. Stoops & Basements (Frenchized By Racontage) (4:20)
2. Perfume of (Original Mix) (5:15)
3. Perfume of (WAT Remix) (4:26)
4. Stoops & Basements feat. Baby Ca$htrid (Original Mix) (4:00)
5. Perfume of (Andre Conde Remix) (4:19)
L'EP Stoops & Basements #AF18 de l'artiste Racontage est disponible sur :
(Click to buy)
For this new Absolut Freak release, the great revelation RACONTAGE meets the Californian hip-hop band THE 87 STICK UP KIDS for a fantastic crossover. The french duo brings its awesome technical skills with a massive break/electro sound on the west coast flow of the Kids. We also find on the EP a powerful solo track by Racontage called \ »Perfume Of\ », which should destroy the dancefloors with its irresistible melody, cuts & effects. Then, the rock band WAT – ex We Are Terrorists – (back on Absolut Freak after the success of \ »UU80\ ») plug their guitars for a disco/trash version in their own style. At last, you\'ll discover the original version of \ »Stoops & Basements\ » by The 87 Stick Up Kids. A trashy remix of \ »Perfume Of\ » by the Portuguese producer ANDRE CONDE (known for his superb track \ »From Jupiter To The Moon\ » released on Boxon Records) is also available in digital only. The spectacular artwork is the result of a third collaboration with The Zonders.