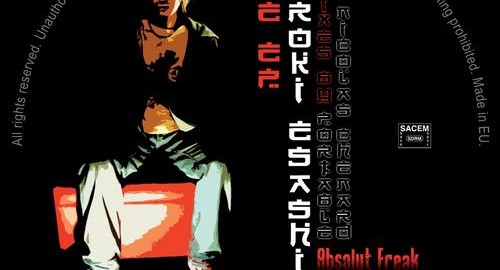 TRACKLIST :
1. Cubik (Nicolas Chenard Remix) (7:52)
2. Cubik (Original Mix) (6:08)
3. Eve (Original Mix) (7:55)
4. Eve (Bodycode & Portable Remix) (6:33)
L'EP Eve EP #AF12 de l'artiste Hiroki Esashika est disponible sur :
(Click to buy)
The Japanese producer HIROKI ESASHIKA is the new Absolut Freak Records signature. Immortalized by the hits \ »Kazane\ » and \ »Kazablanka\ » on Carl Cox\'s label Intec Records, he\'s back with \ »Eve\ » and \ »Cubik\ ». The EP starts with a remix by NICOLAS CHENARD on which the French brings his melodic genius for a melancolic techno mastepiece. Then, the original version of \ »Cubik\ » give a more clubby and bleepy sound with a brilliant 8-bit touch. Back side, the anthem \ »Eve\ » sounds hypnotic until the massive break with synth flights. At last, the South African sensation from Lisbon PORTABLE aka BODYCODE (after his great album \ »Powers Of Ten\ ») calms down with a subtle deep and percussive remix, in his own style.