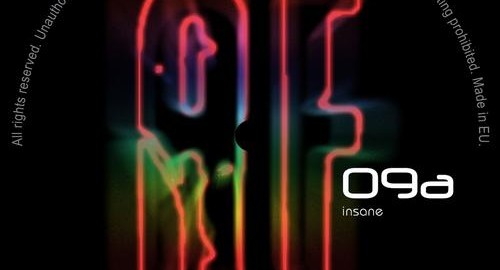 TRACKLIST :
1. Insane (Original Mix) (4:31)
2. Insane (Electroluxe Family Remix) (5:14)
3. Insane (Zoo Brazil Remix) (5:45)
4. Pixelize (Expander Remix) (7:10)
5. Pixelize (Original Mix) (5:13)
L'EP Insane / Pixelize #AF09 des artistes Frederic De Carvalho & Slapstick est disponible sur :
(Click to buy)
FREDERIC DE CARVALHO is back with SLAPSTICK on Absolut Freak Records. After the success of \ »You Can\'t Stay Right Here\ », the guys had fun on their machines with \ »Insane\ » and \ »Pixelize\ », giving a happy smashing electro shambles under helium. The French combo ELECTROLUXE FAMILY (author of the famous \ »Acid Attraction\ ») offers a real dancefloor killer with an acid remix of \ »Insane\ » absolutely freaky! Then, the Swedish superstar ZOO BRAZIL (also producing now for Kylie Minogue) brings some loudness in a crispy clubby version in his own style. At last, the Portuguese minimal master EXPANDER calms down with a brilliant techno remix of \ »Pixelize\ » in a Chicago style.