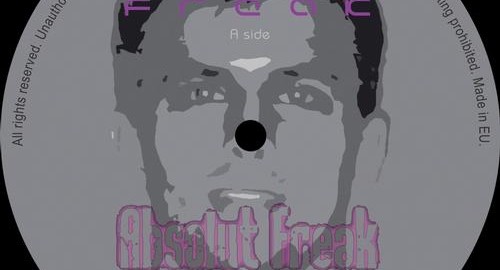 TRACKLIST :
1. Freak (Original Mix) (4:44)
2. Black Hole (Original Mix) (5:10)
3. Freak (Neurotic Drum Band Remix) (7:08)
4. Freak (LouLou Players Remix) (5:45)
Le single Freak #AF02 de l'artiste Frederic De Carvalho est disponible sur :
(Click to buy)
After \ »Thriller Express\ » by Nicolas Chenard and the famous John Lord Fonda remix, \ »Freak\ » is the second reference from Absolut Freak Records by its founder FREDERIC DE CARVALHO. The original version is a mutant electro track mixing distortion, sizzle vocals and breakbeats. \ »Black Hole\ » calms down with deep chords on an electro loop and a disto-break final. Back side, 2 remixes of \ »Freak\ », first by the \ »New York rockers\ » NEUROTIC DRUM BAND (John Selway & Ulysses) who add a groovy dimension in a rich NY-style version, then the Belgian sensation LOULOU PLAYERS (Kolombo & Djerom) who bring it home with an essential dancefloor killer with bleeps and raw beats.