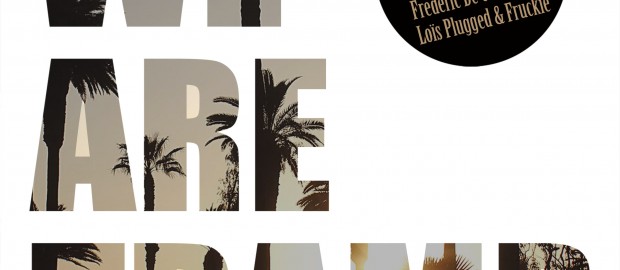 TRACKLIST :
L'EP We Are Tramp Remixes #AF29 est disponible sur :
(Click to buy)
(FR)
Depuis le début des années 90, la musique French Touch n'a cessé d'influencer un grand nombre de producteurs à travers le monde. C'est aujourd'hui au tour du parisien Dacover, vivant actuellement à Grenoble, d'en présenter sa vision pleine d'émotions et de vi- talité : « We Are Tramp ».
Incluant le remix dancefloor et les synthés « Kavinskyiesques » du producteur confirmé Frederic De Carvalho, ainsi que la version plus house music du duo bordelais qui monte Loïs Plugged & Fruckie, la référence numéro 29 du label Absolut Freak Records, maintenant sous-label de Boxon Records, sortira le 16 mars 2015 en digital, et sera disponible en pré-commande à partir du 3 mars sur iTunes.
Ayant baigné dans les toutes premières raves, cet artiste techno compose depuis plus de quinze ans à l'aide de machines et autres synthétiseurs en hardware. Même s'il n'avait pas encore, jusque-là, officiellement signé de sorties sur un label de musique, Dacover, de son vrai nom Sébastien Leblois, est un pro- ducteur hyper-actif et engagé : il mène différents projets comme « La techno s'invite à l'école », qui promeut la musique électronique auprès des enfants dans un cadre scolaire, ainsi que les conférences « SMAOLAB » (ndlr : LABoratoire de Sons et Musiques Assistés par Ordinateur), rendez-vous récurrents visant à partager autour des technologies employées dans la production musicale.
(UK)
Since the beginning of the 90s, French Touch music has never stopped influencing an important number of producers throughout the world. Today it is time for the parisian Dacover, living today in Grenoble, to present his own vision full of emotions and vitality : « We Are Tramp ».
Including the dancefloor remix and the « Kavinskyiesques » synths from talented producteur Frederic De Carvalho, as well as a more house music version composed by Loïs Plugged & Fruckie from Bordeaux, the reference number 29 of Absolut Freak Records, now sub-label of Boxon Records, will be out on March, 16th 2015 in digital, and you will be able to pre-order it on March, 3rd on iTunes.
Stuck in the first raves, the techno artist has been creating digital music for 15 years with machines and other hardware synthesizers. Even if he doesn't have yet, officially, signed music releases on a record label, Dacover, whose real name is Sébastien Leblois, is an hyper-active and involved producer : he has a lot of projects as « Techno invited itself at school », in order to promote electronic music with children at school, and also the conferences called « SMAOLAB » – Sounds and MAO Laboratory, or recurrent workshops made to share around technologies that are employed for musical production.