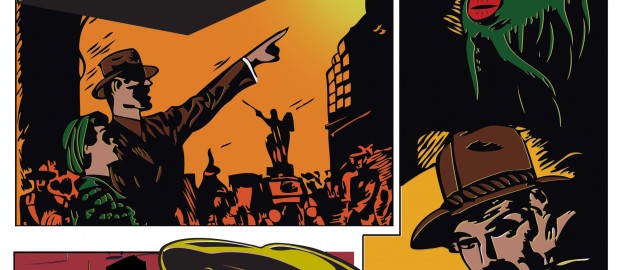 TRACKLIST :
L'EP INVASION #Boxon053 est disponible sur :
(Click to buy)
Le label Boxon Records a le plaisir de vous présenter le nouvel EP de Spaam « Invasion ».
Depuis plusieurs années, Mister Leonard aka SPAAM nous captive grâce à des tracks techno trippants et efficaces. Influencé par Detroit, il a sorti sous le pseudo Mister Leonard des vinyles (dont « Habitus EP » avec un remix de Detroit Grand Pubahs) sur le label de Lady B (ancien de F-Com, l'écurie de Laurent Garnier) et en Italie. Ses morceaux se sont ainsi retrouvés joués
et supportés par de grands noms comme Dave Clarke, Don Rimini ou Zadig.
Avec SPAAM, il a également mis en musique un clip de Campari avec Milla Jovovich, produit des maxis sur le label italien Res Lab et un titre sur une compilation de Boxon Records. L'été dernier, SPAAM a aussi fait l'unanimité avec « Error 404 EP », véritable déflagration sonore à la production ultra léchée (avec un featuring de Aquarius Heaven) et acclamée par Far Too Loud, System Of Survival, Autodiktat, DJ Gero, Costello, Sovnger et bien d'autres.
Avec « Invasion EP », le producteur et DJ basé à Paris revient plus déterminé que jamais avec un son techno/house puissant. Au total, pas moins de 6 titres, tous taillés pour les dancefloors. Du bien nommé « Acid Letter To R » au très UK « Disco Squad », en passant par les tubesques « Someday » et « PomPom Gali », et jusqu'à « The Wolf Pack », morceau en forme d'hommage à Tiga, SPAAM nous fait voyager entre la house de Chicago et la techno avec un EP rafraîchissant, tout aussi bouleversant qu'hypnotisant.