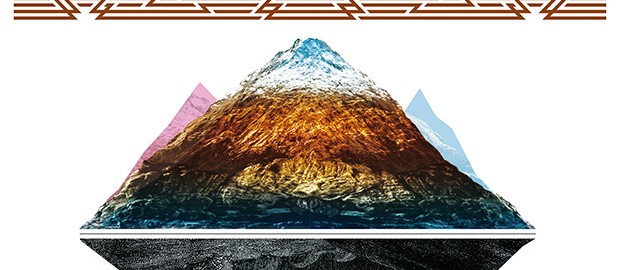 TRACKLIST
L'EP THE RISE AND FALL #Boxon042 est disponible sur :
(Click to buy)
Pelussje a.k.a James Nayler et Chiara Benelli est un couple de producteurs italiens. Ce projet né en 2004 après une une période rythmée par les live underground, ils décident de ressortir leur profond amour pour le mix et les platines. En 2008, leurs productions, teintées de basses massives et gardant toute la saveur de leurs racines musicales, se sont transformées en un son plus puissant, plus complexe et aussi plus orienté « club ».
Leurs parcours de musiciens les amènent à se produire, en plus de l'Europe, dans de nombreux pays comme l'Afrique du Sud, Taiwan, le Mexique ou encore le Brésil et les Etats Unis… Sur scène, le duo italien fait preuve de beaucoup de dynamisme, et partage une énergie forte avec son public.
Depuis 2008 Pelussje signe ses morceaux sur des labels influents tels Universal,EMI Music, Freakz Me Out, Shax Trax, OMGITM, Big Alliance, Off Limits… Chacune de leurs réalisations reçoit des feedbacks très positifs de grands noms comme Bob Rifo, Benny Benassi, Skrillex, Steve Aoki, Joachim Garraud, Xkore, Bare Noize, Haezer, Vicarious Bliss, Cyberpunkers, F.O.O.L., Congorock, Stereoheroes et pleins d'autres.
Le premier titre intitulé « The Rise » est un morceau résolument Moombahton aux sonorités Dubstep, et accompagné par la voix de Chiara Benelli, la touche féminine du duo italien.
Le deuxieme morceau « The Fall » est un track aux allures Dance, taillé pour les clubs. La voix masculine est cette fois-ci celle de James Nayler.
Voici quelques feedbacks :
CYBERPUNKERS « It's a really good and quality work! We love the 80′ key! Good job buddies »
DEAD CAT BOUNCE « Nice EP »
DJ ANTENTION « Nice work mate! »
GEOMETRY « We listened to your EP ! you did an awesome work on it, especially « The Fall » which is really different from your others tunes!  We enjoyed it, we really give you a huge support! »
GIGI BAROCCO « Great EP!! I'm a big fan of these songs! »
HANTISE « Really nice EP, congrats! »
PUNX SOUNDCHECK « What a bassline on The Fall… Great vocal too. Full support »
STEPHANE RADIO RESONANCE « Enorme coup de foudre pour The Rise. J'ai été à la fois surpris et fan de ce mélange alliant pop façon 80s et efficacité club dubstep. »
STEREOLIEZ « So, so, so, so wonderful!! In love with « The Fall »… Will defo add on set!! »