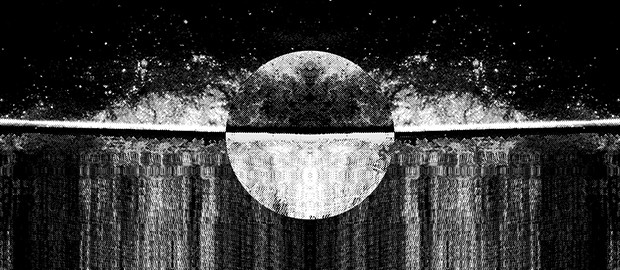 TRACKLIST
L'EP THE FUTURE IS NOW #Boxon024 est disponible sur :
(Click to buy)
ECLIER (Siberia) représente avec fierté la nouvelle vague fraîche de l'est: électro breakée, vocaux robotiques et synthés pop spaciaux. Après la sortie sur le label de Proxy, en juillet, de son EP « The Hole » (ref. MAKO004), supporté par Mr Oizo, Das Glow, Mixhell, Zombie Nation, aUtOdiDakT, etc., nous retrouvons ECLIER en novembre pour son nouvel EP « The Future Is Now », avec des nouvelles tracks taillées pour le dancefloor, sur le label Boxon Records.
Si le premier EP du très jeune ECLIER vous transportait à travers un voyage sidéral, ce nouveau projet est plus rythmé, prêt pour des soirées plus explosives. Pour les filles, en un mot : dansant.
Après quelques remixes pour les artistes du label Boxon Records et un EP sur le label de Proxy, on pouvait être en droit de s'attendre à une grenade dégoupillée prête à exploser. Pas de doutes, l'explosion va avoir lieu.
Alors que les intros sont tournées vers un univers de B.O. S.F. avec une touche new-wave, Nikita originaire du grand froid sibérien ajoute une touche électrique aux refrains qui vont faire fondre la glace. Un parfait exemple à retrouver sur « ROCKFALL », un héritage de Digitalism.
Les mélodies saturées sont sacrément efficaces et les beats tapageurs. Loin d'une complainte ou d'une berceuse, ECLIER a pris du galon et de la vitamine C. On retrouve cette énergie débordante avec « SPIDER » qui clôture ce trois titres.
ECLIER a tout d'un grand : avec la fougue d'un Tom Deluxx et la touche new wave synthétisée des Cut Copy il se rapproche de la candeur de Proxy. « THE FUTURE IS NOW ».
We got the feedbacks written below:
Tsugi (Benoît) : « Prefered track: The Future Is Now. »
Breaking News : « Favourite Track: The Future Is Now. Rating: 5/5 Comments: Just Love it!!!! Very emotional tunes!!! Bravo Eclier!!! »
D.Vice : « Rating: 5/5. Comments: hihaaaaa goog job. »
aUtIdiDakT : « I like Rockfall the best! Nice combination of Acid and rocky electro!!! »
Bernard Blade : « Future Is Now is fat! »
Ziggy (ZH Booking) : « Rockfall is my Favorite ! Rave n roll ! Josh Wink memorial ! »
Larry Tee : « Favourite Track: The Future Is Now. Rating: 4/5. Comments: future is rocking! »
Markus Lange : « Favourite Track: The Future Is Now. Rating: 4/5. Comments: Epic Stuff! »
Captain (Nova Sauvagine) : « De la bonne électro sibérienne pour le premier matin brumeux de la sasion…. merci Boxon ! Captain »
Breakonomics (Ireland National Broadcaster) : « Really liking Spider, but Rockfall is by far the standout track here! Big. »
Dj Lolita : « Rockfall, my favorite track ! »
Radio Calade : « The future Is Now » is the best track. »
Far Too Loud : « Liking this more than last eclier release on boxon. Rockfall is really filthy. In fact there's a little more edge to the whole ep and it really works. »
Lionel (Local Rock'ords) : « ça c'est du Eclier comme j'aime! Chapeau bas. Vraiment club et excellement bien ficelé, je suis fan ! »
Dj Prosper : « Rockfall a réussi à me titer quelques pas de danse compulsifs, et ça sent la balle de dancefloor à plein nez, je vais donc vérifier ça très vite…. »
Marc Ayats (Gigolo) : « Rockfall is bigger !! Dancefloor killer !! »
Punx Soundcheck (Kitsune) : « Production on this is huge… How does he do it.. Big fan, def will support this ep. »
Cyberpunkers : « Favourite Track: Spider. Rating: 3/5. Comments: Cool! »
Kick-OH (Italy) : « OMG this is AWESOME !!! Full support from me. All tracks are amazing. Kick-OH »
Josh (Breakdown) : « Rockfall is sick! »
Baron (Nils Jumpen manager
) : « Rockfall is my favorite track

Love acid lines ^^ THX MATE ! »