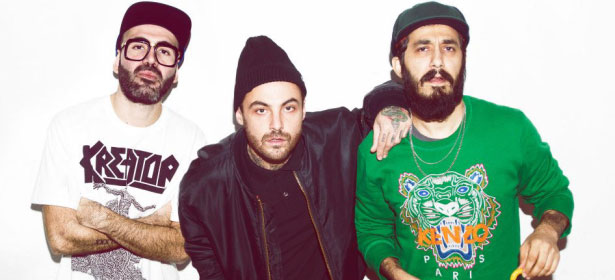 Ce duo producteur & Dj a été formé en 2009 et fondée par Edgar Candel Kerri et Cumhur Jay. THE ZOMBIE KIDS est un duo spécial et unique en son genre qui a secoué la scène dance.
Edgar et Jay ont une vaste expérience musicale qu'ils intègrent également dans la scène électronique/dance d'aujourd'hui. Leurs influences musicales viennent du punk, de la soul, du rock et du hip-hop qui sont mixés ensemble. Cette année, THE ZOMBIE KIDS a ajouté un autre membre au groupe : MC AMBUSH, aussi surnommé « the voice » ; il est le 3e pilier du groupe qui rend l'ensemble complet, énergique et puissant !
THE ZOMBIE KIDS a fait ses débuts au Rock in Rio festival (Lisbonne 2010) et, depuis ils ont été programmé dans de nombreux festivals reconnus tels que : Global Gathering (Birmingham), Exit (Serbie), Creamfields (Espagne), Sonar (Espagne), Pukkelpop (Belgique), Arenal Sound (Espagne), Festival DxB (Dubaï), I Love Techno (France), SOS (Espagne), BBK (Espagne), MTV Beach (Espagne), Aquasella (Espagne), Festival del Globo (Mexique). Ils sont également les résidents d'été de certains clubs très connues tels que Amnesia, Espace et Privilège (Ibiza) ou Razzmatazz (Barcelone).
Leurs remixes sur Boxon Records.